It usually happens once a year. Twice, maybe, if we get lucky. Weeks like the one we just saw, heard, and experienced do not come around often, and that is a good thing. Because if every Saturday was like that, college football would lose what makes it so great: moments that you cannot believe even though you just saw them with your own eyes.
People ask me why I like college football more than the NFL, and any other sport for that matter. All I have to do is point to the last few days.
It's Arizona going on the road and using an unsportsmanlike conduct penalty to beat the No. 2 team in the country. It's a state known more for tailgating and cowbells beating two top-10 teams in one afternoon. It's getting two chances at a game-winning field goal and missing them both. It's poor time management and throwing for 700 yards. It's missed extra points and chip shot field goals that go wide right. It's questionable calls and fourth down touchdowns. It's field rushes and goal post parades.
And it's Jaelen Strong, running a 46-yard post route and snatching a Hail Mary from Mike Bercovici out of the air before any one of three USC defenders could knock the ball to the ground. Yes, on the craziest day this sport has seen since Auburn's kick-six against Alabama last November, it was Arizona State that shined the brightest. It was the Sun Devils that owned the top spot on SportsCenter's top ten plays of the day, and it was them that were one of the featured headlines of ESPN.com's college football page all weekend long.
If you happened to be living under a rock this weekend, here's what you missed: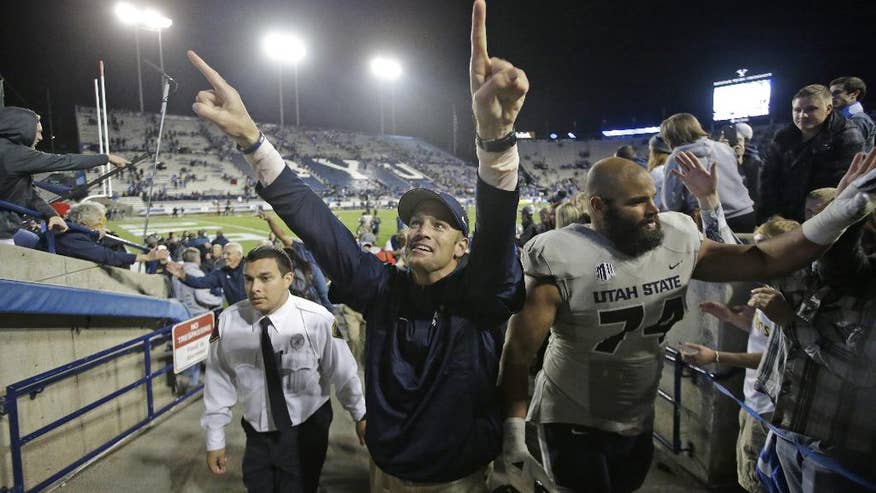 RIP Lennay Kekua

— Rule of Tree (@RuleofTree) October 4, 2014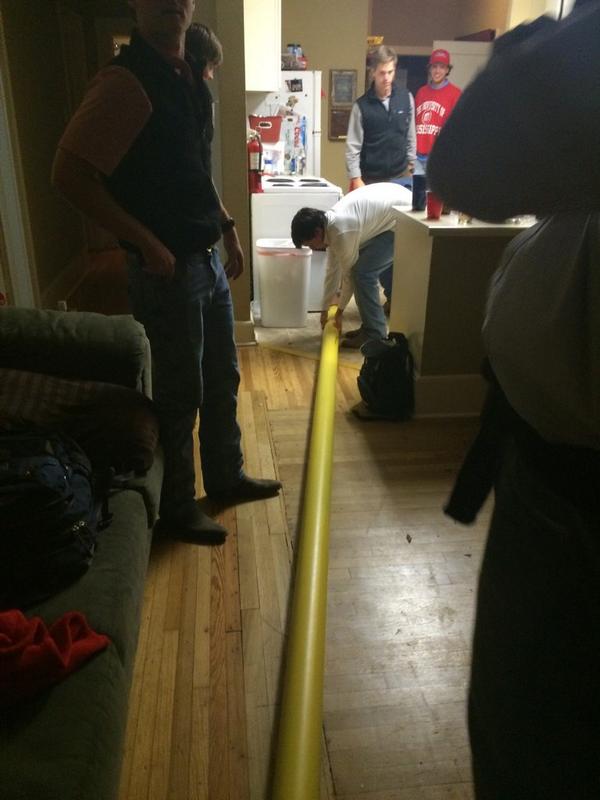 USC couldn't even catch Ebola if they tried

— Aaron Shapiro (@aaronshpr34) October 5, 2014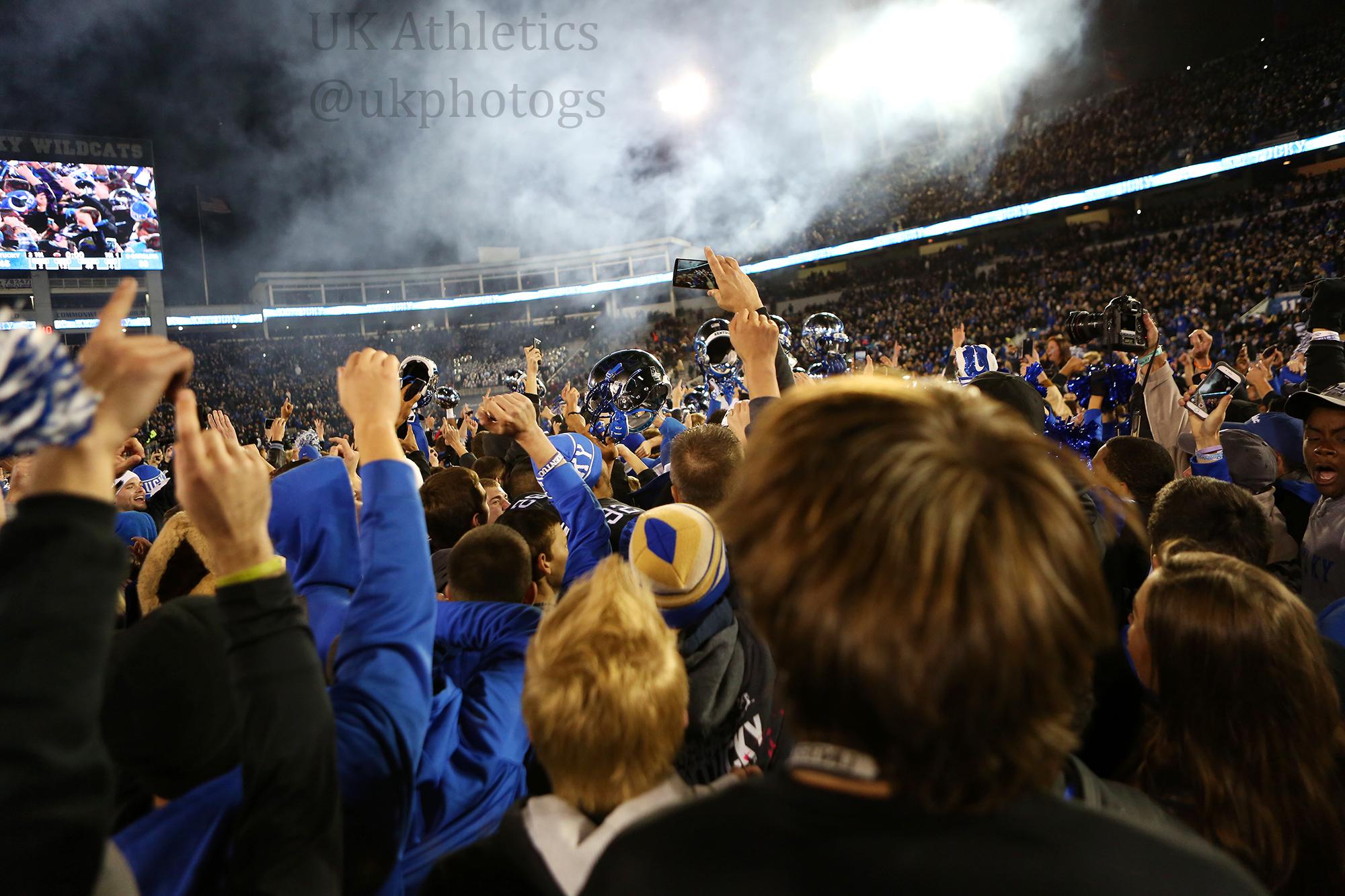 the entire top 25 of college football has changed since the start of this nats/giants game

— Lana Berry (@Lana) October 5, 2014
Connor Halliday has 4,597 yards and 11 TDs tonight as WSU leads Cal 110-84. It's on Pac-12 Network so we're getting stats via telegram.

— The Playoff Guru (@ThePlayoffGuru) October 5, 2014
LEGALIZE PAC-12 FOOTBALL

— Spencer Hall (@edsbs) October 5, 2014
Credit for the pictures and GIFs goes to Yahoo, AP, Vine, @BucknerCorso, and Andy Wooldridge.