The House of Sparky staff is handing out its end of season awards. The next honor we're handing out is awarded to our Most Improved Player of the Year.
Our Most Improved Player of the Year: junior safety/linebacker Marcus Ball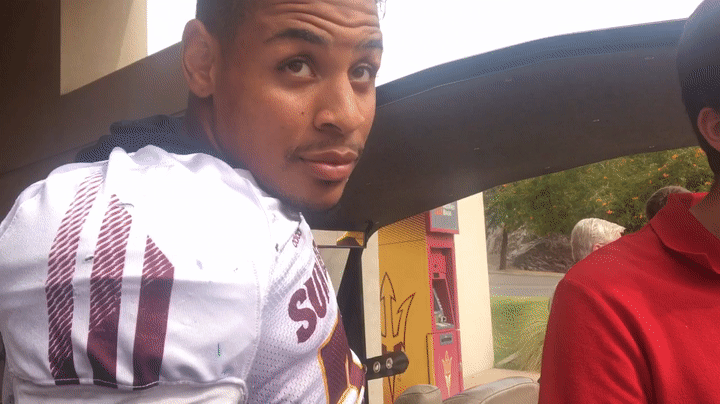 Ball, a player head coach Todd Graham once called one of his best 11 rostered players, had a significant defensive impact throughout his third season with the Sun Devils.
Graham says LB Marcus Ball is "one of our best 11 guys." Has seen time at SPUR/SAM this year.

— House of Sparky (@HouseOfSparky) October 6, 2016
The Westerville, Ohio native's versatility was very important to a defensive unit decimated by early-season injuries, as Ball filled in at both SAM and spur linebacker, along with bandit safety in 2016.
Against UCLA, Ball made his first career start at bandit, and went on to have an outstanding game, racking up a career-high 10 solo tackles and one interception en route to picking up Pac-12 Player of the Week honors. He followed up that showing by matching his best tackling performance, collecting 10 tackles vs. Colorado the following week.
Another key to Ball's growth this year was his ability to stay healthy.
The 6-foot-2, 223-pounder appeared in a career-high 11 games. He set career-best marks in just about every statistical category, including total tackles (64, second most on the team), tackles for loss (3), sacks (1), and interceptions (1).
For his budding importance and growth, Marcus Ball is our choice for Most Improved Player of the Year.
Other players considered: Dillon Sterling-Cole (QB), Kalen Ballage (RB), DJ Calhoun (LB)
Check back in to House of Sparky tomorrow to see who will be named our Newcomer of the Year.